North of Boston Massachusetts Antique Dealer Guides
Andover, Beverly Mass. Antique Dealers, Collectibles & Antique Stores
The area just north of Boston is a great extension of the city. There are many small historic towns, such as Beverly and Andover, that offer a number of fine antique shops. This New England area houses numerous estates, making estate auctions and sales quite common. You can find a selection of antique furniture, folk art, estate jewelry, fine art, oriental rugs,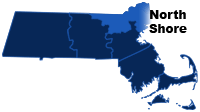 and much more. We guarantee you will leave this area with bragging rights, as the treasure you find will be priceless.
Let us know about your favorite North Boston Area Antique shop by contacting us. Learn more about advertising in MALiving.com.
North of Boston Massachusetts Antique Dealers & Antique Stores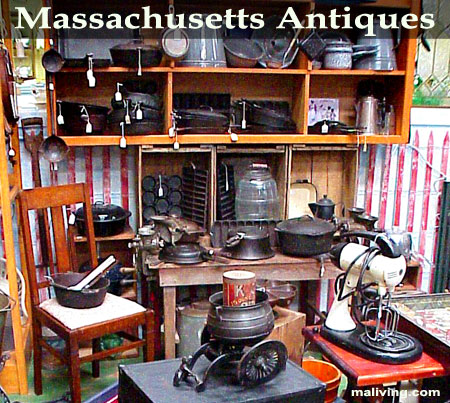 Limoge Antiques
20 Post Office Ave.
Andover, MA 01810
Ph: 978-470-8773
Ruby Manor Antiques
133 Main St.
N. Andover, MA 01845
Ph: 978-683-4400
Anastasia's Antiques and Collectibles
17 Cherry Rd.
Beverly, MA 01915
Ph: 978-927-7376
Blair House Antiques
1 Front Street
Beverly, MA 01915
Ph: 978-921-4766
Eclectica by Paula
71 Cabot Street
Beverly, MA 01915
Ph: 978-927-5182
Gaslight House Antiques
465 Cabot Street
Beverly, MA 01915
Ph: 978-927-3029
Price House Antique and Gift Shop
137 Cabot Street
Beverly, MA 01915
Ph: 978-927-5595
Thomas Brothers Antiques
216 Dodge Street
Beverly, MA 01915
Ph: 78- 922-5534
inns | hotels | resorts | rentals | attractions | dining | real estate
Massachusetts Antiques by Region
Lenox, Northampton, Amherst, Holyoke, Springfield, Pittsfield, Stockbridge, Lee, Adams

Worcester, Brookfield, Fitchburg, Leominster, Southbridge, Sturbridge

Lawrence, Lowell, Salem, Beverly, Gloucester, Marblehead

Boston, Cambridge, Chelsea, Somerville

Brockton, Duxbury, Fall River, New Bedford, Taunton, Plymouth

Falmouth, Barnstable, Hyannis, Nantucket, Marthas Vineyard, Provincetown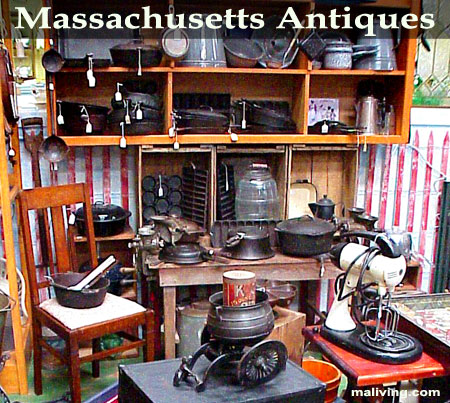 Inns | Hotels | Resorts | Vacation Rentals

Real Estate | Products

Dining | Attractions | Business

History | Weather | Beaches

Fishing | Golfing | Towns

Art Galleries | Massachusetts Shopping
New England Living Magazine | New England Antique Stores
Free World Mall

Country Weddings | New England Recipes

Boston Red Sox Gifts | Travel Destinations