Massachusetts Biking
MA Biking, Mountain Biking, Cycling, Rail Trails, Bike Paths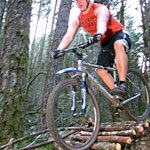 Take to the hills or back-roads on a Massachusetts Bicycling Tour.  Massachusetts offers mountain biking and bicycling paths in every region of the Bay State.
Enjoy the thrill of the wind in your face as you fly down a road or trail! Massachusetts bicycling is not only a fun time, but it is also a great workout! Go Green, Go Bicycling in Massachusetts.
Tell us about your recent Massachusetts biking expedition, share photos, or feature your MA bicycling business by contacting us.
Massachusetts Bike Trails and Biking Rail Trails
Berkshires Region
Ashuwillticook Rail Trail – 21.2 miles
Cruising in Kennedy – 4.3 miles
October Mountain, Ashley Lake Loop – 9 miles
Pittsfield State Forest Zigzag – 9 miles
Central Region
Annett Wayside Park – 7.8 miles
Beaver Brook – 7.3 miles
Cheshire South – 11.3 miles
North of Boston Region
Dogtown Common – 10.7 miles
Great Brook Farm – 17 miles
Harold Parker State Forest – 10 miles
Greater Boston Region
Great Brook Farm – 17 miles
Circle Boston – 8.7 miles
Lynn Woods Reservation – 4.9  miles
South of Boston Region
F. Gilbert Hills State Park – 10.6 miles
Massabesic Lake – 14 miles
Wompatuk State Park – 9.6 miles
Cape Cod Region
Freetown State Forest – 6.9 miles
Martha's Vineyard State Park/Tour 1 – 12 miles
Martha's Vineyard State Park/Tour 2 – 19 miles
Shining Sea Bikeway – 7.9 miles

SHOP BIKING GEAR
Inns | Hotels | Resorts | Vacation Rentals

Real Estate | Products

Dining | Attractions | Business

History | Weather | Beaches

Fishing | Golfing | Towns

Art Galleries | Massachusetts Shopping
New England Living | New England Biking Guide
Free World Mall

Country Weddings | New England Recipes
Masschusetts Inns | Red Sox Gifts | Travel Destinations