Massachusetts Biking
MA Biking, Mountain Biking, Cycling, Rail Trails, Bike Paths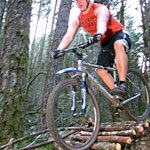 It's always a good time to Bike in Massachusetts! Take to the hills or back roads on a Massachusetts Bicycling Tour.  Massachusetts offers mountain biking and bicycling paths in every region of the Bay State.
Enjoy the thrill of the wind in your face as you fly down a road or trail! Massachusetts bicycling is not only a fun time, but it is also a great workout! Go Green, Go Bicycling in Massachusetts. Share your business by contacting us.
Biking in Massachusetts: Exploring the Scenic Trails and Pathways
Are you a biking enthusiast looking for an adventure-filled vacation? Look no further than Massachusetts, the perfect destination for your New England biking getaway. With its diverse landscapes, picturesque trails, and well-maintained bike paths, Massachusetts offers a wide range of biking opportunities for riders of all levels. In this article, we will delve into the various biking trails and paths across the state, explore the concept of trail etiquette, and discuss why Massachusetts should be your top choice for a memorable biking vacation.
Massachusetts Bike Trails by Region:
Massachusetts boasts a multitude of bike trails that span across different regions, each with its own unique charm. Whether you prefer scenic coastal routes, tranquil forest paths, or urban adventures, you'll find something to suit your taste. Here are some notable MA bike trails by region:
Coastal Trails:
Cape Cod Rail Trail: Spanning 22 miles, this trail offers breathtaking views of the Cape's natural beauty, with easy access to beaches, charming towns, and coastal landscapes.
Martha's Vineyard Bike Path: Explore the idyllic island of Martha's Vineyard on this picturesque 44-mile trail, which showcases the island's stunning beaches, lighthouses, and rolling farmland.
Central Trails:
Norwottuck Rail Trail: Located in the Pioneer Valley, this 11-mile trail takes you through lush farmlands, and picturesque towns, and offers stunning views of the Connecticut River.
Minuteman Bikeway: Stretching 10 miles from Cambridge to Bedford, this popular trail winds through suburban neighborhoods and historic sites, providing a glimpse into Massachusetts' revolutionary past.
Western MA Bike Trails:
Ashuwillticook Rail Trail: Located in the Berkshire Mountains, this 11.2-mile trail meanders along the Cheshire Reservoir, offering panoramic views of the surrounding mountains and wildlife.
Mohawk Trail State Forest: For a more challenging biking experience, explore the scenic trails within the Mohawk Trail State Forest, known for its rugged terrain and captivating vistas.
Mass. Bike Paths and Rail Trails:
In addition to regional bike trails, Massachusetts is home to an extensive network of bike paths and rail trails that traverse both urban and rural areas. These paths are often paved, making them suitable for riders of all skill levels. Some notable examples include:
Charles River Bike Path: This 23-mile path follows the Charles River, providing a scenic route for bikers in the Greater Boston area.
Blackstone River Bikeway: Stretching 48 miles from Worcester to Providence, this path follows the historic Blackstone River, offering a combination of natural beauty and industrial heritage.
Nashua River Rail Trail: Running for 12.5 miles from Ayer to Pepperell, this converted rail trail takes you through charming New England towns, dense forests, and picturesque wetlands.
Bicycling Trail Etiquette:
While enjoying the biking trails in Massachusetts, it's important to follow proper trail etiquette to ensure a safe and enjoyable experience for all. Here are some key tips:
Share the trail: Be mindful of other trail users, such as walkers, joggers, and other cyclists. Slow down and announce your presence when passing.
Stay on designated paths: Stick to the marked trails and paths to protect the surrounding ecosystems and respect private property.
Yield to pedestrians: Give pedestrians the right of way and pass them with caution, ensuring their safety.
Leave no trace: Dispose of trash properly and respect nature by leaving the trails as you found them.
Be aware of your surroundings: Stay alert for any potential hazards, such as wildlife or uneven surfaces, and adjust your speed accordingly.
Why Massachusetts is a Good Choice for Your New England Biking Vacation:
Massachusetts offers a unique blend of natural beauty, rich history, and vibrant culture, making it an ideal destination for a biking vacation in New England. Here are a few reasons why Massachusetts stands out:
Diverse landscapes: From coastal vistas to mountainous terrain, Massachusetts showcases a variety of landscapes, providing endless opportunities for scenic biking adventures.
Well-maintained infrastructure: The state takes pride in its well-developed biking infrastructure, with numerous bike paths, rail trails, and bike-friendly routes, ensuring a safe and enjoyable experience for cyclists.
Historical and cultural attractions: Along your biking journey, you can explore charming New England towns, historic sites, and cultural landmarks, and indulge in the local cuisine, adding depth to your vacation experience.
Biking events and festivals: Massachusetts hosts a range of biking events and festivals throughout the year, including charity rides, races, and bike-themed celebrations, offering additional excitement and community engagement.
Massachusetts Bike Trails Biking Rail Trails
Berkshires MA Biking Locations
Ashuwillticook Rail Trail – 21.2 miles
Cruising in Kennedy – 4.3 miles
October Mountain, Ashley Lake Loop – 9 miles
Pittsfield State Forest Zigzag – 9 miles
Central MA Region Bike Trails
Annett Wayside Park – 7.8 miles
Beaver Brook – 7.3 miles
Cheshire South – 11.3 miles
North of Boston MA Biking
Dogtown Common – 10.7 miles
Great Brook Farm – 17 miles
Harold Parker State Forest – 10 miles
Greater Boston Bike Trails
Great Brook Farm – 17 miles
Circle Boston – 8.7 miles
Lynn Woods Reservation – 4.9  miles
South of Boston MA Bike Trails
F. Gilbert Hills State Park – 10.6 miles
Massabesic Lake – 14 miles
Wompatuk State Park – 9.6 miles
Cape Cod MA Bicycling
Freetown State Forest – 6.9 miles
Martha's Vineyard State Park/Tour 1 – 12 miles
Martha's Vineyard State Park/Tour 2 – 19 miles
Shining Sea Bikeway – 7.9 miles
When it comes to biking in Massachusetts, the possibilities are endless. Whether you're a leisurely rider seeking scenic beauty or an avid cyclist looking for thrilling trails, Massachusetts has something for everyone. With its diverse trails, well-maintained bike paths, and a perfect blend of natural wonders and cultural attractions, Massachusetts promises an unforgettable biking vacation in the heart of New England.
For updates about biking in Massachusetts, bookmark MALiving.com at https://maliving.com/biking/. Happy biking!
SHOP BIKES ON SALE & BIKING GEAR

| Photo | Title | Price | Buy |
| --- | --- | --- | --- |
| | Schwinn Phocus 1600 Drop Bar Adult Road Bike, Mens and Womens, 16-Speed Drivetrain, 53cm/Large Aluminum Step-Over Frame, Carbon Fiber Fork, 700c Wheels, Black | $749.99 | On Sale Now |
| | Schwinn GTX 2.0 Comfort Adult Hybrid Bike for Men and Women, Dual Sport Bicycle, 700c Wheels, 17-Inch Step-Through Aluminum Frame, 21-Speed Twist Shifters, Mechanical Disc Brake, Light Blue | $499.99 | On Sale Now |
| | Giro Regime Mens Road Cycling Shoes - White (2023), 45 | $192.00 | On Sale Now |
| | Schwinn Sporterra Adventure Adult Gravel Bike for Men and Women, 14-Speeds, 700c Wheels, Lightweight Aluminum Frame, Black | $689.99 | On Sale Now |
| | Hiland Road Bike 700c Racing Bike City Commuter Bicycle with 14 Speeds Drivetrain 60cm Black | $370.99 | On Sale Now |
| | Huffy Hardtail Mountain Bike, Stone Mountain 26 inch, 21-Speed, Lightweight, Dark Blue | $229.99 | On Sale Now |
| | SAVADECK Carbon Fiber Road Bike, Carbon Fiber Frame 700C Racing Bicycle with Shimano Sora 18 Speed Groupset Ultra-Light Bicycle for Men or Women (Black Grey, 56cm) | $1,199.00 | On Sale Now |
| | SAVADECK Carbon Road Bike,HERD6.0 T800 Carbon Fiber 700C Road Bicycle with 105 22 Speed Groupset Ultra-Light Carbon Wheelset Seatpost Fork Bicycle(Black Red 51cm) | | On Sale Now |
| | Hearts Bio Carbon Frame Road Bike Model H – Carbon Fiber Racing Bicycle with SORA 18 Speed Derailleur System (48 : Rider Height 5'2"~5'4") | $1,599.99 | On Sale Now |
| | KABON Full Carbon Road Bike, 700C Carbon Fiber Frame Road Bike with Shimano 105 22 Speed Disc Brake Racing Bicycle with Carbon Wheelset (58cm, Red) | $1,699.00 | On Sale Now |
| | Tommaso Imola - Sport Bike Performance Aluminum Road Bike, Shimano Claris 24 Speeds Road Bicycle Men Road Bikes for Men Bike Men Women Speed Bike Racing Bike Adult Bike City Bike- White XL 60cm | $829.99 | On Sale Now |
| | Hurley Carve Electric Urban Single Speed E-Bike 700C Bicycle (Charcoal, Large / 21 Fits 5'10"-6'4") | $874.99 | On Sale Now |
| | SAMEBIKE Electric Dirt Bike, 1000W Electric Bike 48V 18Ah Battery 20 Inch 4.0 Fat Tire Electric Bike for Adults, 30 MPH Full Suspension Hydraulic Brakes Color Display Electric Bicycles | $1,599.99 | On Sale Now |
| | RUNDEER 750W Electric Bike for Adults Electric Bicycle 20in Fat Tire Bikes, Folding Ebike for Adults with Samsung Battery 48V Front and Rear Shocks Absorption(Gray) | $1,199.00 | On Sale Now |
| | SWIFTY AT656 Electric Bike from 36 Volt Electric Bike for Adults – All Terrain Ebike Perfect for Hitting The Trails – Up to 30 Miles on One Charge – 7 Speed Shimano Gears | $719.10 | On Sale Now |
| | JANSNO Electric Bike 20" x 4.0 Electric Bike for Adults with 750W Brushless Motor, 48V 12.8Ah Removable Battery, 7-Speed Transmission UL Certified | $888.96 | On Sale Now |
| | KBJPADS 26" Adult Electric Bikes 750W Motor Ebike 48V 16Ah Lithium Battery Electric Bicycles Dual Shock Absorbers 5-Speed 21MPH Mountain Beach E Bike | $1,299.99 | On Sale Now |
| | PEXMOR Electric Bike for Adults, 26" Fat Tire Ebike Electric Bicycle for Adults 500W 48V 13AH Removable Battery, 20MPH E Bike Electric Mountain Snow Beach Bike, 7 Speed Gear, UL Certified | $529.99 | On Sale Now |
| | eAhora Electric Bike AM100 Plus 30Mph Electric Bike for Adults 750W Peak/14Ah Upgraded Mountain Ebike 27.5'' 9-Speed Gears | | On Sale Now |
| | EXRBYKO 29" Electric Bike for Adults with 750W Brushless Motor 48V 15AH 720WH Battery, Up to 65 Miles 32MPH Mountain Ebike with 21-Speed Gears, IP7 Waterproof Electric Bicycle E Bike for Commuter | | On Sale Now |
| | Schwinn Traxion Mens and Womens Mountain Bike, 29-Inch Wheels, 24-Speed Shifters, Full Suspension, Mechanical Disc Brakes, Blue/Grey | $649.99 | On Sale Now |
| | Mongoose Impasse Full Suspension Mountain Bike, Men and Women, 18-Inch Aluminum Frame, 29-Inch Wheels, Front and Rear Disc Brakes, Twist Shifters, 21-Speed Rear Deraileur, Silver | $502.92 | On Sale Now |
| | RoyalBaby Freestyle Kids Bike Boys Girls 18 Inch BMX Childrens Bicycle with Kickstand for Ages 5-8 years, White | $158.00 | On Sale Now |
| | Huffy Hardtail Mountain Bike, Stone Mountain 26 inch, 21-Speed, Lightweight, Dark Blue | $229.99 | On Sale Now |
Inns | Hotels | Resorts | Vacation Rentals

Real Estate | Products

Dining | Attractions | Business

History | Weather | Beaches

Fishing | Golfing | Towns

Art Galleries | Massachusetts Shopping
New England Living | New England Biking Guide
Free World Mall

Country Weddings | New England Recipes

Boston Red Sox Gifts | Travel Destinations