Taza Chocolate Factory Tours
Somerville, MA Attractions – North Shore MA Region Attractions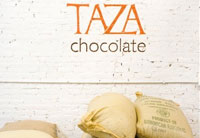 The North Shore or north of Boston area of Massachusetts is home to many of the state's most haunting attractions. In 1692, the infamous Salem witch hunt took place in Salem, Mass. Today, the mystique of those times is still in the air. The Salem Wax Museum of Witches & Seafarers will captivate you. The resemblances are so real, you're bound to be spooked for days. The Tsongas Arena, located in Lowell, MA, offers sporting events, concerts and family shows depending on the day.
Contact us to feature your Massachusetts attraction in MALiving – Massachusetts Internet Magazine. Learn more about advertising in MALiving.com.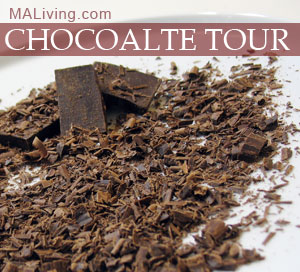 Experience a working chocolate factory in real life by taking a Taza Chocolate Factory tour. Each tour lasts approximately 45 minutes and is best suited for ages 10 and up, as the tour offers quite a bit of information on the chocolate-making process. Stop by the Factory Store after your tour, where you can purchase Taza Chocolates in many flavors and learn the entire process of chocolate-making from bean to candy bar.
The Taza Chocolate Factory specializes in organic, stone-ground, bean to bar chocolate candy bars. Taza is a prominent supporter of Direct Trade and purchase their cacao beans direct from the farmers. Not only is Taza environmentally and socially conscious of the production of their product, they also offer some unique and amazing artisanal flavors. Cinnamon Chocolate, Salt & Pepper Chocolate, Chipolte Chili Chocolate, and Ginger Chocolate are only a few of teh fabulous options you can experience from Taza.
inns | hotels | resorts | rentals | attractions | dining | real estate
Lenox, Northampton, Amherst, Holyoke, Springfield, Pittsfield, Stockbridge, Lee, Adams

Worcester, Brookfield, Fitchburg, Leominster, Southbridge, Sturbridge

Lawrence, Lowell, Salem, Beverly, Gloucester, Marblehead

Boston, Cambridge, Chelsea, Somerville

Brockton, Duxbury, Fall River, New Bedford, Taunton, Plymouth

Falmouth, Barnstable, Hyannis, Nantucket, Marthas Vineyard, Provincetown
Inns | Hotels | Resorts | Vacation Rentals

Real Estate | Products

Dining | Attractions | Business

History | Weather | Beaches

Fishing | Golfing | Towns

Art Galleries | Massachusetts Shopping
Free World Mall

Country Weddings | New England Recipes

Boston Red Sox Gifts | Travel Destinations