Cape Cod Massachusetts Beaches
Aquinnah, Edgartown, Nantucket Mass. Beaches and Swimming Areas

Cape Cod, Massachusetts is well known for its pristine beaches and beautiful seascapes.
If you would like to spend the day relaxing, soaking up the sun and listening to the crash of the waves, The Cape is the place to be. Many of the beaches here offer concessions, restrooms, picnic areas, playgrounds and fishing. Many of Cape Cod's beaches are found in Nantucket, Provincetown, Eastham, Chatham, Dennis and Falmouth, as well as the beautiful islands of Martha's Vineyard and Nantucket. Browse our list of Cape Cod area beaches below, or click on the map to search for beaches in other Massachusetts regions.
Tell us about your favorite Cape Cod beach or swimming hole by contacting us. Learn more about advertising in MALiving.com.
Cape Cod Massachusetts Beaches and Swimming Areas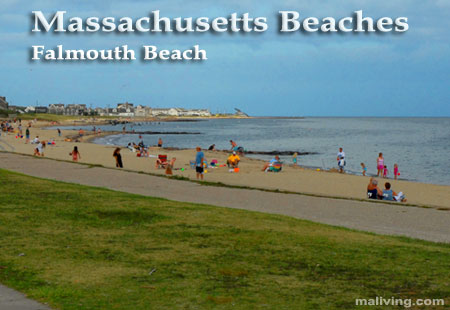 Aquinnah Beach
Aquinnah, MA 02535
Lobsterville Beach
Lobsterville Rd.
Aquinnah, MA 02535
Moshup Beach
Aquinnah, MA 02535
Burgess Park
Rte. 149
Barnstable, MA 02648
Craigville Beach
Long Beach Rd.
Barnstable, MA 02648
Kalmus Park Beach
Hawes Ave.
Barnstable Town, MA 02601
Sandy Neck Beach
Barnstable, MA 02648
Sea Street Beach/Orrin Keyes Beach
Sea St.
Barnstable, MA 02648
Veterans Park Beach
Barnstable, MA 02601
Barlow's Landing Beach
Bourne, MA
Monument Beach
Bourne, MA
Scusset Beach
Bourne, MA
Breakwater Beach
Breakwater Rd.
Brewster, MA 02631
Crosby Landing Beach
Highland Moors Dr.
Brewster, MA 02631
Ellis Landing Beach
Ellis Landing Rd.
Brewster, MA 02631
Mant's Landing Beach
Robbins Hill Rd.
Brewster, MA 02631
Paine's Creek Beach
Paine's Creek Rd.
Brewster, MA 02631
Chappy Point Beach
Chappaquiddick, MA 02539
Chatham Lighthouse Beach
99 Bearses Byway
Chatham, MA 02633
Cockle Cove Beach
Cockle Cove Rd.
South Chatham, MA 02659
Forest Beach
Chatham, MA 02633
Harding Beach
Chatham, MA 02633
Ridgevale Beach
Ridgevale Rd.
Chatham, MA 02633
Menemsha Beach
Chatham, MA 02635
Lucy Vincent Beach
Chilmark, MA 02552
Chapin Memorial Beach
Chapin Beach Rd.
Dennis, MA 02638
Corporation Beach
Corporation Rd.
Dennis, MA 02638
Glendon Road Beach
Glendon Rd.
Dennis, MA 02639
Haigis Beach
Dennis, MA 02638
Inman Beach
Inman Rd.
Dennis, MA 02638
Mayflower Beach
Dennis, M 02638
Princess Beach
Scargo Hill Rd.
Dennis, MA 02638
Raycroft Beach
Old Wharf Rd.
Dennis, MA 02638
Sea Street Beach
Sea St.
Dennis, MA 02638
West Dennis Beach
Dennis, M 02638
Campground Beach
Shurtleft Rd.
Eastham, MA 02642
Coast Guard Beach
Ocean View Dr.
Eastham, MA 02642
Cooks Brooks Beach
Eastham, MA 02642
First Encounter Beach
Eastham, MA 02642
Nauset Light Beach
Eastham, MA 02642
Sunken Meadow Beach
Hames Way
Eastham, MA 02642
Wiley Park Beach
Eastham, MA 02642
Bend in the Road Beach
Beach Rd.
Edgartown, MA 02539
Norton Point
Edgartown, MA 02539
Joseph Sylvia State Beach
Beach Rd.
Edgartown, MA 02539
Ph: 508-627-6145
East Beach
Edgartown, MA 02539
Fuller Street Beach
Edgartown, MA 02539
Katama Beach/South Beach
Edgartown, MA 02539
Lighthouse Beach
Edgartown, MA 02539
Wasque Reservation, East Beach
Dike Road
Edgartown, MA 02539
Chappaquiddick Island
Edgartown, MA 02539
Ph: 508-627-7689
Falmouth Beach
Surf  Drive
Falmouth, MA 02540
Bristol Beach
Menauhant Rd.
Falmouth, MA 02540
Falmouth Heights Beach
Grand Ave.
Falmouth, MA 02540
Menauhant Beach
Menauhant Rd
Falmouth, MA 02540
Old Silver Beach
Falmouth, MA 02556
Surf Drive Beach
Surf Dr.
Falmouth, MA 02556
Wood Neck Beach
Falmouth, MA 02540
Earle Road Beach
Earle Rd.
Harwich, MA 02646
Long Pond Beach
Harwich, MA 02646
Red River Beach
Harwich, MA 02645
Children's Beach
North Shore
Nantucket, MA 02554
Cisco Beach
South Shore
Nantucket, MA 02554
Dionis Beach
Dionis Beach Rd.
Nantucket, MA 02554
Surfside Beach
Surfside Rd.
Nantucket, MA 02554
Brant Point
Easton St.
Nantucket, MA 02554
Jetties Beach
Hulburt Ave.
Nantucket, MA 02554
Francis Street Beach
Francis St.
Nantucket, MA 02554
Great Point Beach
Nantucket, MA 02554
Madaket Beach
Nantucket, MA 02554
Sconset Beach
Nantucket, MA 02554
Oak Bluffs Beach
Beach Road Oak Bluffs
Oak Bluffs, MA 02557
Eastville Beach
Oak Bluffs, MA 02557
Joseph A. Sylvia State Beach
Off Beach Rd.
Oak Bluffs, MA 02557
Nauset Beach
250 Beach Rd.
Orleans, MA 02653
Skaket Beach
Orleans, MA 02653
Herring Cove Beach
Province Lands Rd.
Provincetown, MA 02657
Race Point Beach
Provincetown, MA 02657
East Sandwich Beach
N. Shore Blvd.
Sandwich, MA 02563
Horizons Beach
Sandwich, MA 02563
Town Neck Beach
Sandwich, MA 02563
Tisbury Town Beach
Owen Little Way
Tisbury, MA 02568
Lake Tashmoo Town Beach
Herring Creek Rd.
Tisbury, MA 02568
Owen Little Way Beach
Tisbury, MA 02568
Owen Park Beach
Owen Park Way
Tisbury, MA 02568
Ballston Beach
Truro, MA 02652
Corn Hill Beach
Truro, MA 02652
Great Hollow Beach
Great Hollow Rd.
Truro, MA 02652
Head of the Meadow Beach
Holden St.
Truro, MA 02652
Longnook Beach
Long Nook Rd.
Truro, MA 02652
Ryder Beach
Ryder Beach Rd.
Truro, MA 02652
Cahoon Hollow Beach
Wellfleet, MA 02667
Marconi Beach
Wellfleet, MA 02667
Mayo Beach
Wellfleet, MA 02667
Newcomb Hollow Beach
Wellfleet, MA 02667
Powers Landing Beach
Wellfleet, M 02667
White Crest Beach
Wellfleet, MA 02667
Bass River Beach (Smugglers)
Bay View Beach
Yarmouth, MA 02664
Colonial Acres Beach
Yarmouth, MA 02664
Englewood Beach
Yarmouth, MA 02664
Parkers River Beach
S. Shore Dr.
Yarmouth, MA 02664
Sea View Beach
Yarmouth, MA 02664
Seagull Beach
Yarmouth, MA 02664
Wilbur Park Beach
Yarmouth, MA 02664
Windmill Beach
River St.
Yarmouth, MA 02664
inns | hotels | resorts | rentals | attractions | dining | real estate
Massachusetts Beaches by Region
Lenox, Northampton, Amherst, Holyoke, Springfield, Pittsfield, Stockbridge, Lee, Adams

Worcester, Brookfield, Fitchburg, Leominster, Southbridge, Sturbridge

Lawrence, Lowell, Salem, Beverly, Gloucester, Marblehead

Boston, Cambridge, Chelsea, Somerville

Brockton, Duxbury, Fall River, New Bedford, Taunton, Plymouth

Falmouth, Barnstable, Hyannis, Nantucket, Marthas Vineyard, Provincetown
BEACH CHAIR SALE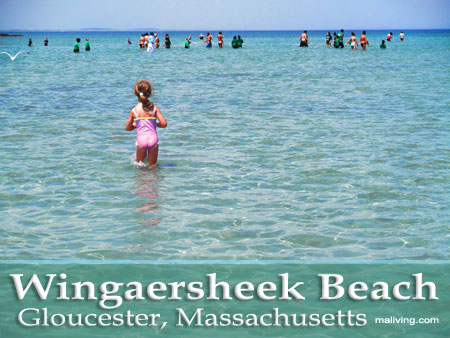 Inns | Hotels | Resorts | Vacation Rentals

Real Estate | Products

Dining | Attractions | Business

History | Weather | Beaches

Fishing | Golfing | Towns

Art Galleries | Massachusetts Shopping
New England Living Magazine | New England Beaches
Free World Mall

Country Weddings | New England Recipes

Boston Red Sox Gifts | Travel Destinations