Berkshires Region of Western Massachusetts
Western MA Berkshires – Berkshire County, Franklin County, Hampshire County, Hampden County Mass.
Visit The Berkshires! The Berkshire Region of Western Massachusetts is comprised of four counties: Berkshire, Franklin, Hampshire and Hampden. This beautiful region includes part of the Green Mountains, the section in Massachusetts best known as the Berkshire Hills or Mountains. For general inquiries, please contact us. Promote your business in MALiving.com.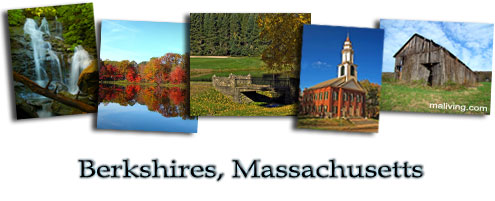 ---

Berkshire County Mass.

Population: 134,953
County Seat: Pittsfield

Cities – North Adams and Pittsfield

Towns – Adams, Alford, Becket, Cheshire, Clarksburg, Dalton, Egremont, Florida, Great Barrington, Hancock, Hinsdale, Lanesborough, Lee, Lenox, Monterey, Mount Washington, New Ashford, New Marlborough, Otis, Peru, Richmond, Sandisfield, Savoy, Sheffield, Stockbridge, Tyringham, Washington, West Stockbridge, Williamstown and Windsor

Villages – Ashley Falls, Berkshire, Clayton, Glendale, Hartsville, Housatonic, Interlaken, Lenox Dale, Mill River, Southfield, Van Deusenville

---

Franklin County Mass.

Population: 71,535
County Seat: Greenfield

City – Greenfield

Towns – Ashfield, Bernardston, Buckland, Charlemont, Colrain, Conway, Deerfield, Erving, Gill, Hawley, Heath, Leverett, Leyden, Lyonsville, Monroe, Montague, New Salem, Northfield, Orange, Rowe, Shelburne, Shutesbury, Sunderland,Warwick, Wendell and Whately

Villages – Lake Pleasant, Millers Falls, Montague Center, Montague City, Shelburne Falls, South Deerfield, Turners Falls

---

Hampshire County Mass.

Population: 152,251
County Seat: Northampton

Cities – Easthampton and Northampton

Towns – Amherst, Belchertown, Chesterfield, Cummington, Goshen, Granby, Hadley, Hatfield, Huntington, Middlefield, Pelham, Plainfield, South Hadley, Southampton, Ware, Westhampton, Williamsburg and Worthington

Villages – Amherst Center, Cushman, Florence, Haydenville, Leeds, North Amherst, South Amherst, South Hadley Falls

---

Hampden County Mass.

Population: 461,228
County Seat: Springfield

Cities – Agawam, Chicopee, Feeding Hills, Holyoke, Palmer, Springfield, Westfield, West Springfield

Towns –Blandford, Brimfield, Chester, East Longmeadow, Granville, Hampden, Holland, Longmeadow, Ludlow, Monson, Montgomery, Russell, Southwick, Tolland, Wales and Wilbraham

Villages – Aldenville, Bay, Bondsville, Boston Road, Brightwood, Chicopee Falls, Depot Village, East Forest Park, East Springfield, Fairview, Feeding Hills, Forest Park, Indian Orchard, Liberty Heights, McKnight, Memorial Square, Metro Center, Monson Center, Old Hill, Pine Point, Six Corners, Sixteen Acres, South End, Thorndike, Three Rivers, Upper Hill, Willimansett, Woronoco

---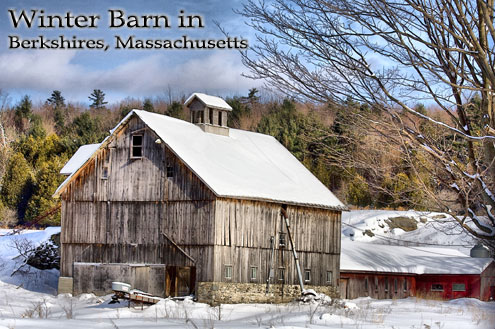 Lenox, Northampton, Amherst, Holyoke, Springfield, Pittsfield, Stockbridge, Lee, Adams

Worcester, Brookfield, Fitchburg, Leominster, Southbridge, Sturbridge

Lawrence, Lowell, Salem, Beverly, Gloucester, Marblehead

Boston, Cambridge, Chelsea, Somerville

Brockton, Duxbury, Fall River, New Bedford, Taunton, Plymouth

Falmouth, Barnstable, Hyannis, Nantucket, Marthas Vineyard, Provincetown
Inns | Hotels | Resorts | Vacation Rentals

Real Estate | Products

Dining | Attractions | Business

History | Weather | Beaches

Fishing | Golfing | Towns

Art Galleries | Massachusetts Shopping
New England Living Magazine
Free World Mall

Country Weddings | New England Recipes

Boston Red Sox Gifts | Travel Destinations