Massachusetts Ferries
Massachusetts – Cape Cod – Martha's Vineyard Nantucket Island Provencetown
Massachusetts Ferry Services can save you hours of time and provide a life experience.  You can find ferry service to the very end of Cape Cod making the trip to Provencetown over water from Boston in about 90 minutes. Ferry service from Cape Cod to the islands of Nantucket, Marthas Vineyard and other locations may be found by visiting the links below. Ask us about visiting Massachusetts or share comments. To feature your MA business, contact us.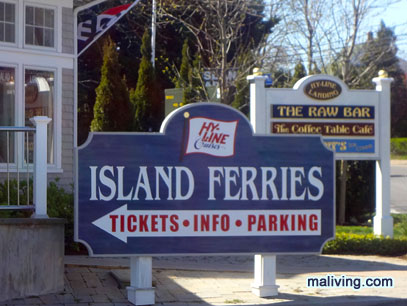 Steamship Authority
Ph: 508-693-9130
Year round service, The Island, Martha's Vineyard, Nantucket from Hyannis and Woods Hole
HyLine Cruises
PH: 800-492-8082
Hyannis Harbor Tours, Inc. was founded in 1962 by Richard and Robert Scudder along with E. Raymond Taylor. The Scudder brothers, both graduates of Massachusetts Maritime Academy, operated "Scudder's Sunoco" on the corner of Ocean and South Streets in Hyannis.
Baystate Cruises
200 Seaport BLVD. Suite 50,
Boston, MA 02210
Boston to Provincetown in 90 minutes.
Falmouth Edgartown Ferry
278 Scranton Avenue
Falmouth, MA
Ph: 508-548-9400
Island Queen
297 Dillingham Ave.
Falmouth, MA 02540
Ph: 508-548-4800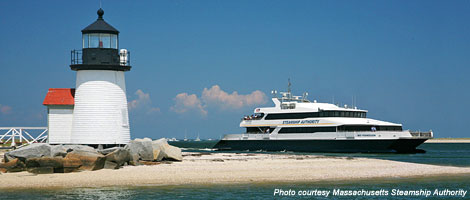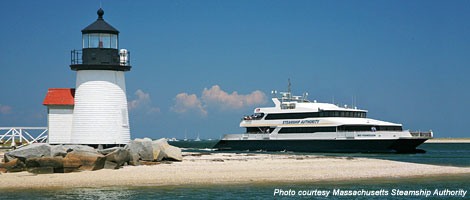 Inns | Hotels | Resorts | Vacation Rentals

Real Estate | Products

Dining | Attractions | Business

History | Weather | Beaches

Fishing | Golfing | Towns

Art Galleries | Massachusetts Shopping
New England Living Magazine
Free World Mall

Country Weddings | New England Recipes

Boston Red Sox Gifts | Travel Destinations