North of Boston Massachusetts Golfing
Gloucester, Ipswich, Andover, Mass. Golf Courses, Golf Resorts, Country Clubs and Golf Vacations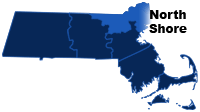 The New England area has earned numerous golfing honors for its lush greens and picturesque fairways.
You will find a wide variety of award-winning golf courses to choose from in the North Shore region of Massachusetts near Boston. The Essex County Golf Course in Manchester and The Myopia Hunt Club in South Hamilton were awarded such honors as Golfweek Magazine's America's Best Top 100 Classic (pre-1960) Courses. The Turner Hill Golf Course, located in Ipswich, was awarded Travel + Leisure Golf Magazine's Ten Best New Private Courses in the U.S. There is a golf course for every golfing ability, from the experienced to the novice in this beautiful area of Massachusetts.
Let us know about your favorite North Shore, Massachusetts region golf course by contacting us. Learn more about advertising in MALiving.com.
North Shore Massachusetts Region Golfing Guide

Golf Course
Telephone
Holes
Yards:
Public/Private
Par
Bass Rocks Golf club
34 Beach Rd.
Gloucester, MA 01930
978-283-1866
18
6010 Private
69
Myopia Hunt Club
Off 435 Bay Rd.
South Hamilton, MA 01982
978-468-1402
18
6440 Private
72
Turner Hill Golf Course
251 Topsfield Rd.
Ipswich, MA 01938
978-356-7070
18
7033 Private
72
Beverly Golf & Tennis Club
134 McKay St.
Beverly, MA 01915
978-922-9072
18
6237 Public
70
Ipswich Country Club
148 Country Club Way
Ipswich, MA 01938
978-356-3999
18
7023 Private
72
The Meadow At Peabody
80 Granite St.
Peabody, MA 01960
978-532-9390
18
6708 Public
71
Evergreen Golf Course
18 Boyd Dr.
Newburyport, MA 01950
978-463-8600
9
3000 Public
35
Rowley Country Club
235 Dodge Rd.
Rowley, MA 01969
978-948-2731
9
3325 Public
36
Wenham Country Club
94 Main St.
Wenham, MA 01984
978-468-4714
18
4437 Public
65
Kernwood Country Club
1 Kernwood St.
Salem, MA 01970
978-745-1210
18
6351 Private
70
Tedesco Country Club
154 Tedesco St.
Marblehead, MA 01945
781-631-2803
18
6500 Private
70
Meadow Brook Golf Club
292 Grove St.
Reading, MA 01867
781-944-9703
9
3301 Private
36
Chelmsford Country Club
66 Park Rd.
Chelmsford, MA 01824
978-256-1818
9
2467 Public
34
Country Club of Billerica
51 Baldwin Rd.
Billerica, MA 01821
978-475-4066
18
5747 Public
66
Rolling Green Golf Course
311 Lowell St.
Andover, MA 01810
978-475-4066
9
1500 Public
3
Salem Country Club
133 Forest St.
Peabody, MA 01960
978-538-5400
18
6824 Private
72
Essex Country Club
153 School St.
Manchester, MA 01944
978-526-7691
18
6401 Private
70
inns | hotels | resorts | rentals | attractions | dining | real estate
Massachusetts Golf Courses & Golf Resorts by Region
Lenox, Northampton, Amherst, Holyoke, Springfield, Pittsfield, Stockbridge, Lee, Adams

Worcester, Brookfield, Fitchburg, Leominster, Southbridge, Sturbridge

Lawrence, Lowell, Salem, Beverly, Gloucester, Marblehead

Boston, Cambridge, Chelsea, Somerville

Brockton, Duxbury, Fall River, New Bedford, Taunton, Plymouth

Falmouth, Barnstable, Hyannis, Nantucket, Marthas Vineyard, Provincetown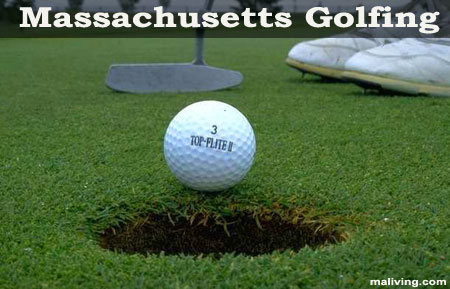 Inns | Hotels | Resorts | Vacation Rentals

Real Estate | Products

Dining | Attractions | Business

History | Weather | Beaches

Fishing | Golfing | Towns

Art Galleries | Massachusetts Shopping
New England Living Magazine | New England Golf Resorts
Free World Mall

Country Weddings | New England Recipes

Boston Red Sox Gifts | Travel Destinations