Fifteen Questions to Ask Before You Book A Massachusetts Vacation Rental
Massachusetts Vacation Rentals – Cabins – Cottages – Rental Homes – Condos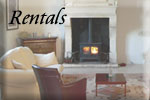 Renting a great Massachusetts vacation home, waterfront cottage or condominium is easy, fun and a wonderful way to enjoy a Massachusetts vacation. MALiving suggests working with one of the professional Massachusetts vacation agencies and websites found in our Massachusetts Vacation Rentals section. To feature your Massachusetts Vacation Rental on MALiving.com, please contact us. Learn more about advertising in MALiving.com.

Fifteen Questions to Ask Before Booking Vacation Rentals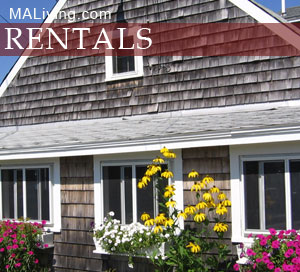 The short-term vacation rental home and condo choices now available are fantastic. Waterfront luxury homes, ski-in, ski-out condos, camps and log cabin rentals, and coastal Massachusetts cottages are available. Quality Massachusetts vacation rental property however, is in high demand and often is sold well in advance. It is always best to look and book well in advance of your planned visit, especially when seeking the perfect vacation rental property.
There are many thing to consider when shopping for a Massachusetts vacation rental home or condo. Renting a private vacation home or condo is different than staying at a hotel. Some of thing you may not think about but may want to ask your rental property owner or agent include:
What's the best route to take in order to avoid traffic?
Do you have a DVD player? What movies do you have on hand?
What kinds of "extras" do you have that I might want to know about, and where can I find them? (A lobster pot under the kitchen sink, board games in the hall closet, a sand bucket and shovel under the kids' bed, etc.)
What Massachusetts restaurants do you recommend? What are your favorite entrees there?
Which grocery stores are the best?
Where are the best golf courses? Hiking trails? Beaches? Marinas?
What are some fun, "non-touristy" activities we can do?
What linens do you provide, if any?
What "conveniences" do you have on hand? (i.e., hair dryers, toothpaste, shampoo, soap, laundry detergent, etc.)
What kind of cleaning chores, if any, should we do before we check out?
Can you provide directions to the nearest hospital, just in case?
What places of worship are nearby? (In case you want to attend services.)
What kind of dog-friendly activities are there to do in the area? (Assuming the owner allows pets.)
Who do I contact if there is some sort of problem while I'm here, for instance, if the water heater stops working or the power goes out?
Is there anything else you can tell me to help my family have the best possible Massachusetts vacation experience?
The best place to start is to visit the Massachusetts vacation home rentals by region.
Lenox, Northampton, Amherst, Holyoke, Springfield, Pittsfield, Stockbridge, Lee, Adams

Worcester, Brookfield, Fitchburg, Leominster, Southbridge, Sturbridge

Lawrence, Lowell, Salem, Beverly, Gloucester, Marblehead

Boston, Cambridge, Chelsea, Somerville

Brockton, Duxbury, Fall River, New Bedford, Taunton, Plymouth

Falmouth, Barnstable, Hyannis, Nantucket, Marthas Vineyard, Provincetown
Inns | Hotels | Resorts | Vacation Rentals

Real Estate | Products

Dining | Attractions | Business

History | Weather | Beaches

Fishing | Golfing | Towns

Art Galleries | Massachusetts Shopping
New England Vacation Rentals
Free World Mall

Country Weddings | New England Recipes

Boston Red Sox Gifts | Travel Destinations