Southern Massachusetts Shopping
Dartmouth, North Attleboro, Hanover, Taunton, Swansea Mass.
Shopping Malls, Outlet Stores, Shopping Centers, Shopping Plazas
If you are interested in going on a shopping excursion while vacationing in Southern Massachusetts, reference our shopping guide below. Some of the most popular Southern Mass shopping destinations are located in North Attleboro, Hanover, Taunton, Swansea and Dartmouth, and include the Dartmouth Mall, Emerald Square Mall, The Hanover Mall, Silver City Galleria and the Swansea Mall.

If you would like to let us know about your favorite Southern Massachusetts shopping area please contact us. Learn more about advertising in MALiving.com.

Southern Massachusetts Shopping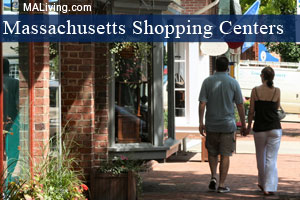 Dartmouth Mall
200 Dartmouth Mall
Dartmouth, MA 02747
Dartmouth Mall is a family friendly mall and includes Macy's, American Eagle Outfitters, Old Navy Sears and more.
Emerald Square Mall
999 South Washington St.
North Attleboro, MA 02703
Emerald Square Mall includes many popular stores such as Abercrombie & Fitch, Build-A-Bear Workshop, Hollister, Ann Taylor Loft and many more.
The Hanover Mall
1775 Washington St.
Hanover, MA 02339
This small shopping centerl includes 40 stores such as The Limited, Bath & Body Works, American Eagle Outfitters and many more.
Silver City Galleria
2 Galleria Mall Dr.
Taunton, MA 02718
Silver City Galleria is a popular Mall that includes Macy's, American Eagle Outfitters, The Children's Place, Sears and many more.
Swansea Mall
262 Swansea Mall Dr.
Swansea, MA 02777
Swansea Mall has over 40 stores, featuring Wal-mart, Sears, Macy's and more.
inns | hotels | resorts | rentals | attractions | dining | real estate
Lenox, Northampton, Amherst, Holyoke, Springfield, Pittsfield, Stockbridge, Lee, Adams

Worcester, Brookfield, Fitchburg, Leominster, Southbridge, Sturbridge

Lawrence, Lowell, Salem, Beverly, Gloucester, Marblehead

Boston, Cambridge, Chelsea, Somerville

Brockton, Duxbury, Fall River, New Bedford, Taunton, Plymouth

Falmouth, Barnstable, Hyannis, Nantucket, Marthas Vineyard, Provincetown
Inns | Hotels | Resorts | Vacation Rentals

Real Estate | Products

Dining | Attractions | Business

History | Weather | Beaches

Fishing | Golfing | Towns

Art Galleries | Massachusetts Shopping
New England Shopping
Free World Mall

Country Weddings | New England Recipes

Boston Red Sox Gifts | Travel Destinations