Barnstable, Massachusetts 02601
Barnstable, MA Business Real Estate Lodging History
Barnstable, Massachusetts is the largest Cape Cod community in both land area and population density. Barnstable is comprised of seven different villages, with Hyannis being the most well-known. Hyannis is home to the largest commercial district in the whole city of Barnstable, Mass. Hyannis is also home to the Cape Cod airport, which offers flights to both Martha's Vineyard and Nantucket Island. Barnstable, as a whole, is a very popular summer vacation city. The Kennedy family has vacationed in Barnstable, MA for many generations, and their compound is located in Hyannis Port. Both President John F. Kennedy and Senator Ted Kennedy were summer residents of Hyannis Port.
Today, Hyannis is home to the John F. Kennedy Museum. With plentiful beaches and shops, Barnstable won an All-America City Award in 2007.
Share Barnstable, Mass. information or feature your business, contact us.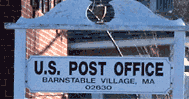 Barnstable, MA Settled: 1637
Incorporated: 1638
County:BarnstableBarnstable, MA Population:
2000: 47,821
inns | hotels | resorts | rentals | attractions | dining | real estate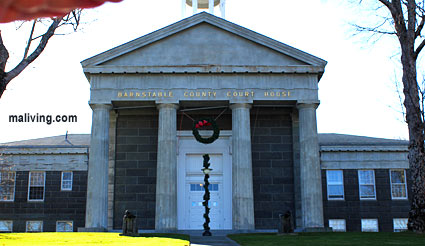 BARNSTABLE MA GIFTS

Inns | Hotels | Resorts | Vacation Rentals

Real Estate | Products

Dining | Attractions | Business

History | Weather | Beaches

Fishing | Golfing | Towns

Art Galleries | Massachusetts Shopping
Free World Mall

Country Weddings | New England Recipes

Boston Red Sox Gifts | Travel Destinations