Brockton, MA 02301
Brockton, MA Business Real Estate Lodging History
The community of Brockton, Massachusetts is located 25 miles south of Boston. Brockton offers public transportation to Boston that makes commuting into the city effortless. Brockton's biggest industry during the American Civil War was shoes. Until the twentieth century, Brockton's shoe and the leather plant was one of the largest in America. Today, Brockton is still a thriving city and is home to the Shoe Museum, which holds many interesting pieces of Brockton's industrial history. Be sure to visit South Street Historic District if you want to see more of what Brockton used to be like back in the day.
Because of its size, there are many things to do in Brockton. Besides the Shoe Museum, there are many other museums, including the Fuller Craft Museum, the Sacco and Vanzetti Museum, and the Brockton Fire Museum. Brockton is also home to quite a few parks and conservation areas. Rocky Marciano Park and D.W. Field Park are two popular choices, as well as the D.W. Field Golf Course.
Share Brockton, Mass. information or feature your business, contact us.
Settled: 1700
Incorporated: 1821
County: Plymouth
Brockton, MA Population:
2008: 93,007
2000: 94,304
1990: 92,788
Metro South Chamber of Commerce
60 School Street
Brockton, MA 02301
Ph: 508-586-0500
Fax: 508-587-1340
inns | hotels | resorts | rentals | attractions | dining | real estate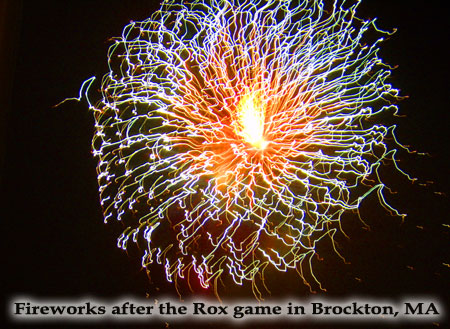 BROCKTON MA GIFTS

Inns | Hotels | Resorts | Vacation Rentals

Real Estate | Products

Dining | Attractions | Business

History | Weather | Beaches

Fishing | Golfing | Towns

Art Galleries | Massachusetts Shopping