Cambridge, Massachusetts 02138
Cambridge Mass. Town Travel Business Information
Cambridge, Massachusetts prides itself on being home to two of the most prestigious universities in the United States. Both Harvard University and Massachusetts Institute of Technology make their homes within the city limits of Cambridge. Harvard University is noted for being the oldest University within all of America.

Some people call Cambridge "The City of Squares", because it has at least six individual squares within it. The most well known would have to be Harvard Square. The bulk of Harvard University sits in Harvard Square, and it is a popular shopping area as well as an educational hub.

Over the years, Central Square has been rising in popularity for many of the same things. Central Square is well known for its restaurants, especially ethnic cusine. Kendall Square houses the eastern portion of the MIT campus, and tends to be a more business-oriented square, being made up of mostly highrise buildings and offices.

To share any Cambridge, Mass. information with us, please contact us. Learn more about advertising in MALiving.com.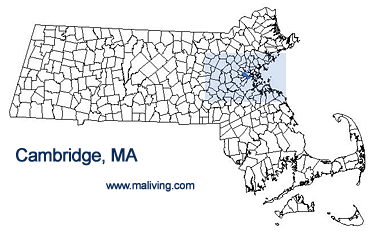 Settled: 1630
Incorporated: 1636
County: Middlesex
Cambridge MA Population:
2008: 105,596
2000: 101,355
1990: 95,802
Cambridge, Massachusetts Chamber of Commerce
859 Massachusetts Ave.
Cambridge, MA 02139
Ph: 617-876-4100
Fax: 617-354-9874
inns | hotels | resorts | rentals | attractions | dining | real estate
Lenox, Northampton, Amherst, Holyoke, Springfield, Pittsfield, Stockbridge, Lee, Adams

Worcester, Brookfield, Fitchburg, Leominster, Southbridge, Sturbridge

Lawrence, Lowell, Salem, Beverly, Gloucester, Marblehead

Boston, Cambridge, Chelsea, Somerville

Brockton, Duxbury, Fall River, New Bedford, Taunton, Plymouth

Falmouth, Barnstable, Hyannis, Nantucket, Marthas Vineyard, Provincetown
Cambridge, MA Living Resources

Cambridge, MA Airports
Cambridge, MA Art Galleries
Cambridge, MA Autos
Cambridge, MA Camping
Cambridge, MA Golfing
Cambridge, MA Microreweries
Cambridge, MA Shopping
Cambridge, MA Theaters
Cambridge, MA Antiques
Cambridge, MA Attorneys
Cambridge, MA Classifieds
Cambridge, MA Hiking
Cambridge, MA Inns
Cambridge, MA Museums
Cambridge, MA Skiing
Cambridge, MA Weather
Cambridge, MA Apple Orchards
Cambridge, MA Attractions
Cambridge, MA Beaches
Cambridge, MA Dining
Cambridge, MA Hotels
Cambridge, MA Radio Stations
Cambridge, MA State Parks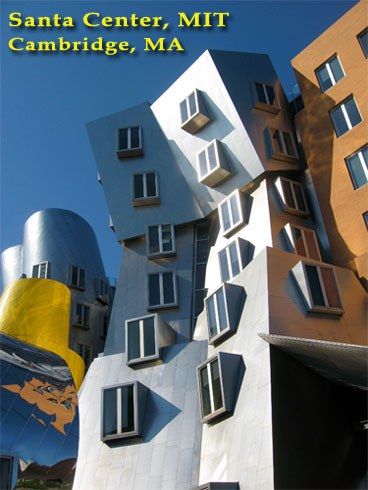 Photo by Tim Grafft/MOTT
Inns | Hotels | Resorts | Vacation Rentals

Real Estate | Products

Dining | Attractions | Business

History | Weather | Beaches

Fishing | Golfing | Photos

Art Galleries | Massachusetts Shopping