Gill, Massachusetts 01376
Gill, MA Business Real Estate Lodging History
Gill, Massachusetts sits between Springfield and Brattleboro, VT, with the Fall River running through town. A small town of fewer than 1,500 residents, Gill is primarily made up of families.
Gill, MA's points of interest include; Bascom Hollow Farm, a restored 18th Century farmstead, Turners Falls Dam, and Montague Bridge, where a battle between Captain William Turner and a large group of local Indians took place.
Share Gill, Mass. informationor feature your business, contact us.
Settled: 1776
Incorporated: 1793
County: Franklin
Gill, MA Population:
2008: 8,629
2000: 7,377
1990: 6,384
inns | hotels | resorts | rentals | attractions | dining | real estate
GILL MA GIFTS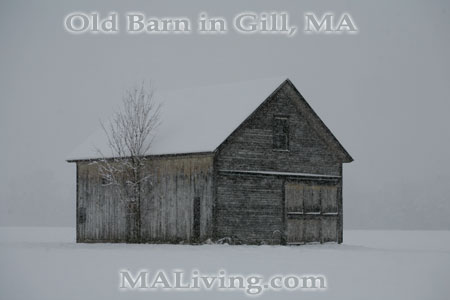 Inns | Hotels | Resorts | Vacation Rentals

Real Estate | Products

Dining | Attractions | Business

History | Weather | Beaches

Fishing | Golfing | Towns

Art Galleries | Massachusetts Shopping
Free World Mall

Country Weddings | New England Recipes

Boston Red Sox Gifts | Travel Destinations