Harwich, MA 02645
Harwich, MA Real Estate Dining Business History
Located on Cape Cod, Harwich is made up of five smaller villages; East Harwich, Harwich Center, Harwich Port, North Harwich and West Harwich. There are three active harbors in Harwich; Saquatucket, Wychmere and Allen Harbor. Harwich's economy is primarily based on tourism.
With eleven miles of coastline along the Nantucket Sound and Long Pond, Harwich has many exciting activities to offer, from water-skiing to deep-sea fishing or just relaxing on the sunny beaches.
Share Harwich, Mass. information or feature your business, contact us.
Settled: 1670
Incorporated: 1694
County: BarnstableHarwich, MA Population:
2008: 12,298
2000: 12,386
1990: 10,275
inns | hotels | resorts | rentals | attractions | dining | real estate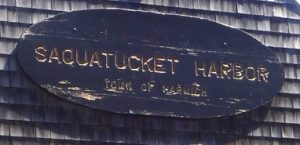 Harwich MA GIFTS

Inns | Hotels | Resorts | Vacation Rentals

Real Estate | Products

Dining | Attractions | Business

History | Weather | Beaches

Fishing | Golfing | Towns

Art Galleries | Massachusetts Shopping
Free World Mall

Country Weddings | New England Recipes

Boston Red Sox Gifts | Travel Destinations