Northfield, MA 01360
Northfield, MA Business Real Estate Lodging History
Welcome to beautiful Northfield, Massachusetts. Northfield, MA is located on the banks of the Connecticut River and borders New Hampshire to the north.
Northfield, Massachusetts is divided into two villages; East Northfield and West Northfield.
In the late nineteenth century, the development of Northfield was sparked by evangelist Dwight Lyman Moody, a native who established the Northfield Seminary for Girls in 1879. Moody's school became the site for many religious conferences that attracted thousands of visitors to Northfield each summer. In turn, the number of visitors triggered demand for summer housing, and eventually, Northfield became a prime resort town.
Share Northfield, MA information or feature your business, please contact us.
Settled: 1673
Incorporated: 1723
County: Franklin
Northfield, MA Population:
2008: 3,026
2000: 2,951
1990: 2,838
inns | hotels | resorts | rentals | attractions | dining | real estate
NORTHFIELD MA GIFTS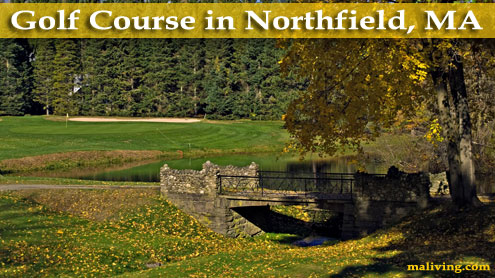 Inns | Hotels | Resorts | Vacation Rentals

Real Estate | Products

Dining | Attractions | Business

History | Weather | Beaches

Fishing | Golfing | Towns

Art Galleries | Massachusetts Shopping
Free World Mall

Country Weddings | New England Recipes

Boston Red Sox Gifts | Travel Destinations