Springfield, MA 01101
Springfield, MA Business Vacations Realtors History
Visit Springfield, MA. Historically the first Springfield in the United States of America.
Springfield, Massachusetts is the largest city in both Western Massachusetts and the Pioneer Valley. Nicknamed 'The City of Homes' and 'The City of Firsts'.
Springfield is the birthplace of Theodore Seuss Geisel, more commonly known as Dr. Seuss. Springfield resident, James Naismith, invented the game of basketball in 1891. The Basketball Hall of Fame makes its home in Springfield today. Springfield's G.W. Vincent Smith Art Museum holds the western world's largest collection of Chinese cloisonné.
The greater Springfield, Massachusetts area boasts the second-largest concentration of colleges and universities in New England. The city of Springfield is home to Springfield College, Western New England College, and American International College.
Share any Springfield, MA information or feature your business, contact us.
Settled: 1636
Incorporated: 1852
County: Hampden
Springfield, MA Population:
2008: 150,640
2000: 152,082
1990: 156,983
inns | hotels | resorts | rentals | attractions | dining | real estate
SPRINGFIELD MA GIFTS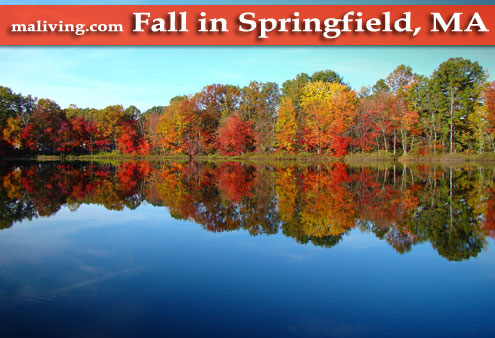 Inns | Hotels | Resorts | Vacation Rentals

Real Estate | Products

Dining | Attractions | Business

History | Weather | Beaches

Fishing | Golfing | Towns

Art Galleries | Massachusetts Shopping
Free World Mall

Country Weddings | New England Recipes

Boston Red Sox Gifts | Travel Destinations