Newburyport, MA 01950
Newburyport, MA  Vacations Real Estate Business History
Newburyport, Massachusetts started the trend of opposing the tax England had placed on the incoming tea by holding the first tea party, well before the infamous Boston Tea Party. Newburyport is a historic seaport that includes part of Plum Island and is the birthplace of the Coast Guard.
Today, Newburyport has a thriving tourism industry with many historical museums to visit. Many of Newburyport's residents have been lost to the Atlantic Ocean. Their deaths are commemorated in front of City Hall. Seafaring is the basis of the city's economy.
Share Newburyport, Mass. information or to feature your business, contact us.
Newburyport, MA Settled: 1635
Incorporated: 1764
County: Essex
Newburyport, MA Population:
2008: 17,542
2000: 17,189
1990: 16,317
inns | hotels | resorts | rentals | attractions | dining | real estate
NEWBURYPORT MA GIFTS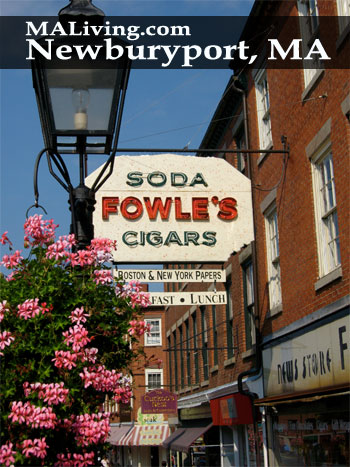 Photo by Tim Grafft/MOTT
Inns | Hotels | Resorts | Vacation Rentals

Real Estate | Products

Dining | Attractions | Business

History | Weather | Beaches

Fishing | Golfing | Towns

Art Galleries | Massachusetts Shopping
Free World Mall

Country Weddings | New England Recipes

Boston Red Sox Gifts | Travel Destinations